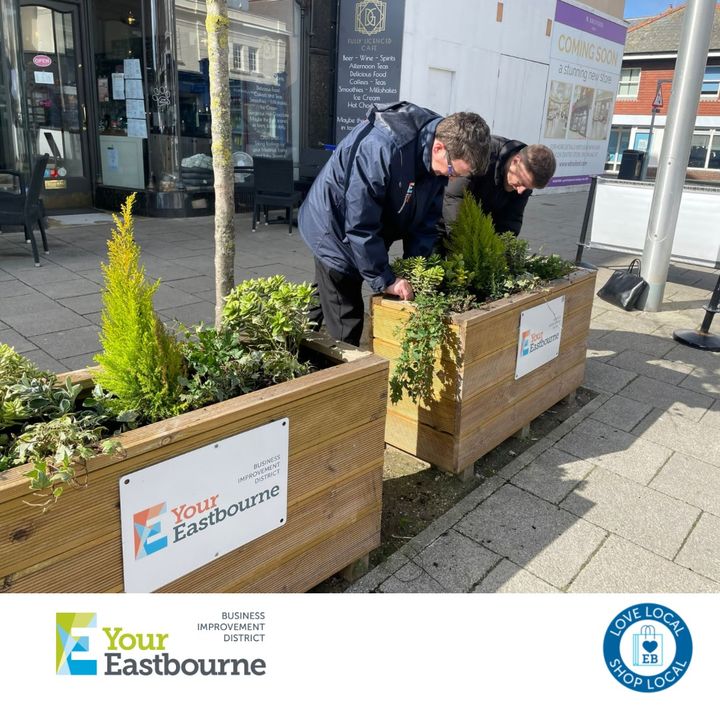 Blooming Marvelous!
March 23, 2023
SMILE: We are on CCTV!
March 27, 2023
We know it's March – but we wanted to share some feedback on the successes of the Christmas activities which we presented to the Board last week.
20,000 attendees to the Ice Rink
46.9% of were from outside Eastbourne
44.7% were aged between 35-55
33% increase in town centre footfall
48% of customers stated that they came to the town centre as a result of the ice rink
Featured across Southern Railway network
90% agreed that the ice rink was a great addition to this years activities
Christmas magazine was sent to 250,000 email addresses
60% stated that they liked the Christmas lights in the town centre
Working with traders, we brought back the Little Chelsea Christmas event
500 people attended our community lights turn on (braving some pretty poor weather)
20 businesses took part in a window dressing competition
53% stated that they spent more money in the town centre as a result of the Christmas activities organised by Your Eastbourne BID
A huge thanks to all our partners who were involved this year:
Of course, Christmas in Eastbourne is a collective and team effort. There were some great businesses that took part in the window dressing competition, including yourself, as well as @allthingsanalogue and @thearthouseeastbourne. We were joking only with Nicki at All Things Analogue yesterday whether or not Little Chelsea will retain the "Best Dressed Christmas Window" this year – as the businesses there have won it two years in a row!
Of course, Little Chelsea also came together to work with us to run the Festive Fun and Fireworks night. A huge thank you of course to @printers_playhouse, @the-incredible-cake-company, @transformations_eastbourne, @cafe32_eastbourne, and La Boutique.
We had the Christmas lights community turn on as well. We are grateful to Father Danny Pegg for involving us in the inspiring angels campaign, along with @visiteastbourne who provided the panto stars to turn on the lights. Of course, @lalocandadelduca also sponsored the night.
Of course, much of our focus was on the Ice Rink. We couldn't have done it without:
@lighningfibre
@PRGpublicity
@booksyuk
@enterpriseshopping
@southernrailuk
@catering_by_bucklers
@ebchamberofcommerce
And dozens of sponsors as well!
I am sure – we've still missed others as well (apologies!)
But, in short, we are proud to lead the Christmas activities in the town, but it couldn't happen without the support of so many community partners and businesses. If you'd like to be involved in this years activities… get in touch!