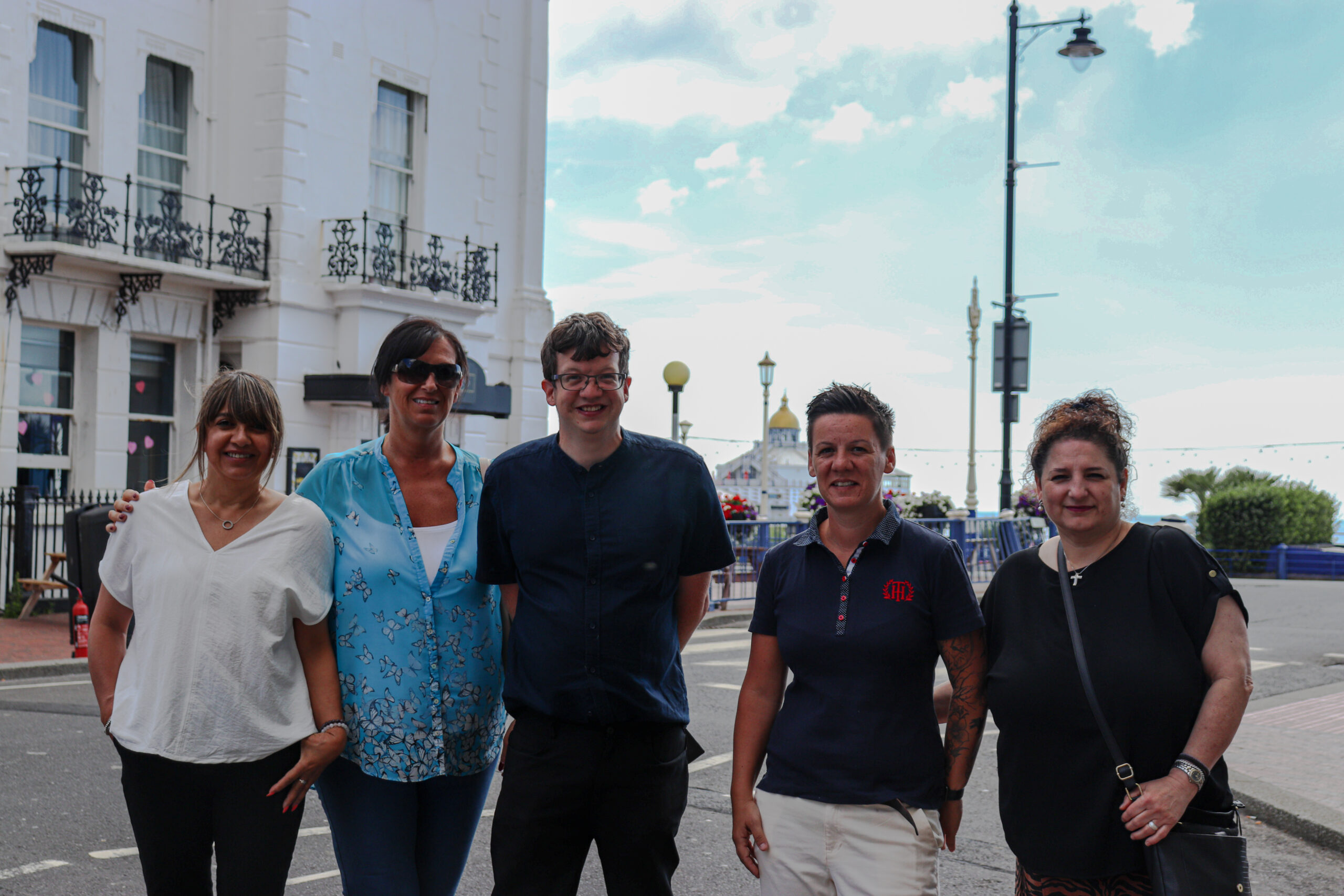 Pop Up Park Opens
July 27, 2022

HM The Queen
September 9, 2022
Notice is hereby given that the Annual General Meeting of Your Eastbourne BID Limited will be held on Wednesday 31st August at 6.00pm, at Bibendums, 1 Grange Road, Eastbourne when it is hoped you will be able to be present.
We ask that you
sign up online
to register to attend by Sunday 28th August 2022. This will both sign you up as a formal member of the BID, allowing you to vote at the AGM, and also allow us to cater for adequate numbers.
AGENDA
To read the notice convening the Meeting.
Apologies for absence.
Approval of the Minutes of the AGM on August 24th 2021
To receive, consider and adopt the Annual Accounts, Balance Sheet & Auditors' Report for the year to 31st August 2021.
To re-elect Directors to the Board of Your Eastbourne BID
To receive new nominations for Directors, to be considered by the Board on September 15th at the first Board meeting post AGM
To receive, consider and approve the Chair's Report for 2020 / 2021
Chair's Address for 2021 / 2022.
Any other business which the Chair may admit
Drinks and canapés will be served and there will be opportunities for networking and discussion with the BID's Board of Directors and staff, along with our esteemed members.
The Board of Directors, BID Team & I look forward to seeing you on Wednesday 31st August 2022.
Yours faithfully
Shoes Simes
Chair
For and on Behalf of Your Eastbourne BID Limited
Notes to the Notice of Annual General Meeting Appointment of proxies
1. If you are a member who is entitled to attend and vote at the meeting, you are entitled to appoint one or more proxies to exercise all or any of your rights to attend, speak and vote at the meeting. Please notify
[email protected]
of any proxy arrangements at least 48 hours before the time of the start of the meeting, who will arrange for appropriate paperwork to be sent to you.
2. A proxy does not need to be a shareholder of the Company but must attend the meeting to represent you. Please give the CEO your proxy's full name and ask them to attend with suitable picture identification.
3. If you do not give your proxy an indication of how to vote on any resolution, your proxy will vote or abstain from voting at his or her discretion. Your proxy will vote (or abstain from voting) as he or she thinks fit in relation to anyother matter which is put before the Meeting.