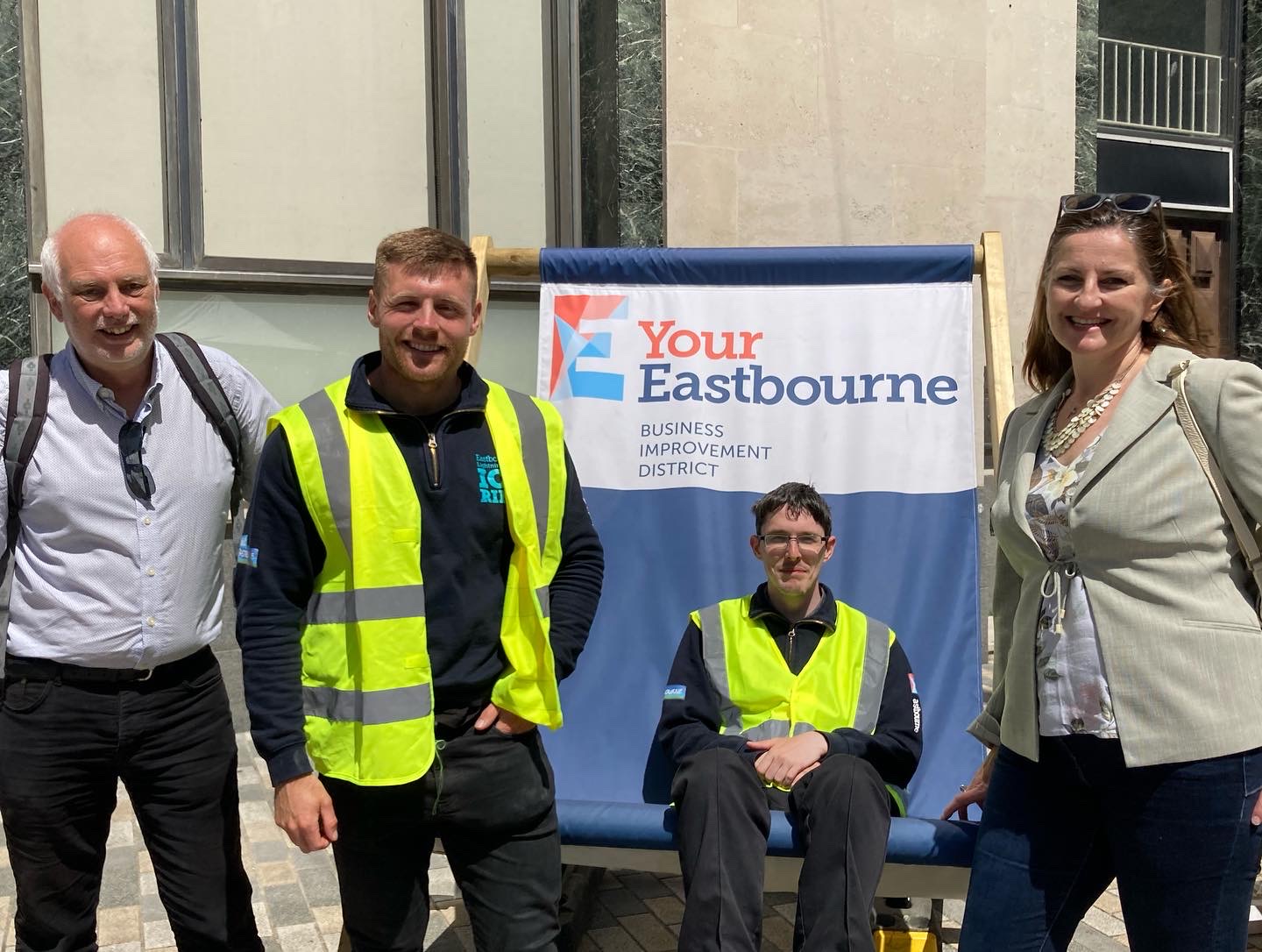 Youth Market Winners Announced
June 20, 2022
Notice of AGM 2022
August 11, 2022
From the 23rd July to the 30th August 2022, Victoria Place, Eastbourne's gateway to the seafront, will be hosting the Victoria Place summer pop-up park!

The road running through Victoria Place will be closed, allowing the summer pop-up park to take full effect. Visitors will be welcomed with newly set up tables and chairs to enjoy the Victoria Place restaurants whilst out in the sunshine. There will also be live music entertainment and planters set up, which will all contribute to a friendly, chilled atmosphere!

Spend some time soaking up the sun whilst enjoying the atmosphere of Victoria Place. Grab a drink or a bite to eat and listen to the live music whilst the world goes by.

Organisers said "We are thrilled to be working in Victoria Place once again to bring the summer pop-up park back for 2022. Last year's pop-up park was a blast, and it brought such a great atmosphere to Victoria Place. Make sure you visit Victoria Place this summer, soak in the sun, enjoy the atmosphere and indulge yourself in the local food and drink"

The pop-up park opens on Saturday 23rd July, with the Mayor of Eastbourne and Caroline Ansell MP there to officially open the park at 2pm!

The 2022 summer pop-up park has been organised by the Victoria Place Traders, and funded by Your Eastbourne BID.